The Consortium-Benchmarking »Agile Invention« aims to find answers to central questions in the early phases of the development process.
Incremental developments present companies with manageable challenges. In this way, existing products can be further developed without great risk in accordance with customer requirements, enabling companies to maintain their existing competitive position and generate profits in the short term. However, in order to secure the competitive situation in the long term, companies must also focus on innovations that have the potential to radically change existing business areas, which is often associated with great uncertainties. Entrepreneurs increasingly have to act outside their core business and address customers before they have recognized their own needs. Especially in the early phases of the development process up to series development, successful companies therefore rely on new approaches in product development and innovation management. Separate innovation paths are increasingly being used for this type of innovation, which drive developments outside the actual day-to-day business.
Together with innovation leaders from the industry, we started our benchmark on February 15, 2018, which aims to identify the success factors for the fuzzy front-end development of disruptive innovations. Furthermore, we would like to promote the mutual exchange in the network with international companies from different industries.
Possible Topics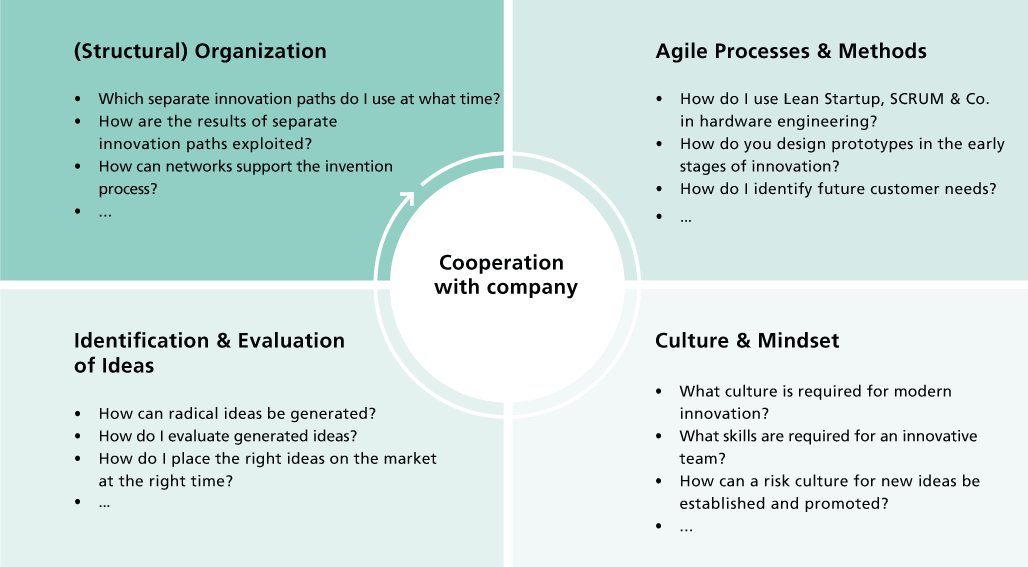 Project Running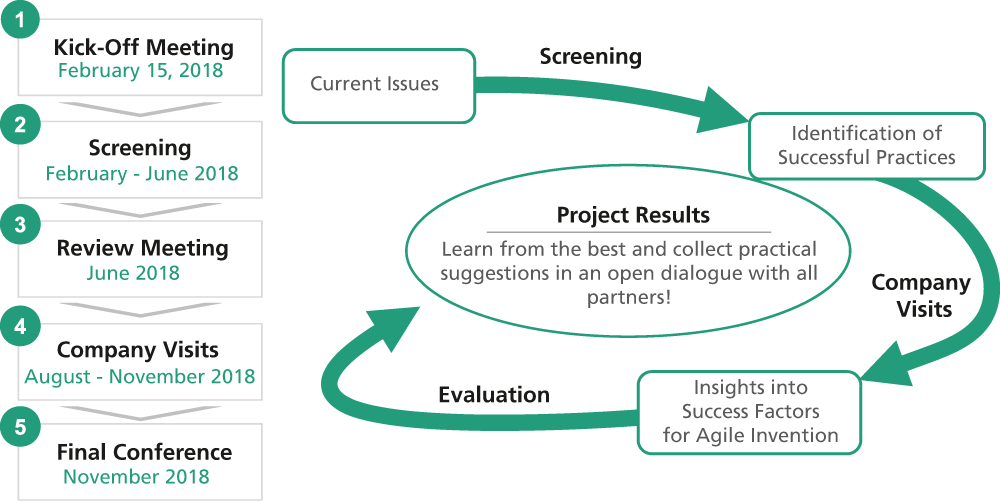 Period
February 15, 2018 – November 2018